Document repositories

It's hard to organize documents when you have only one repository for them. In Keepmark you can split your documents to as many repositories as you like:

documents from work
personnal bills and invoices
daily notes or journal
documents for your side project
tasks list
news and articles to read
bookmarks database
Each repository has own space on your hard drive and separate settings. Repository is a directory on your machine, and all files all accesible even without Keepmark - you can easy share them with Dropbox or other cloud services. Keepmark is for helping you, nsot building "prison" for your files.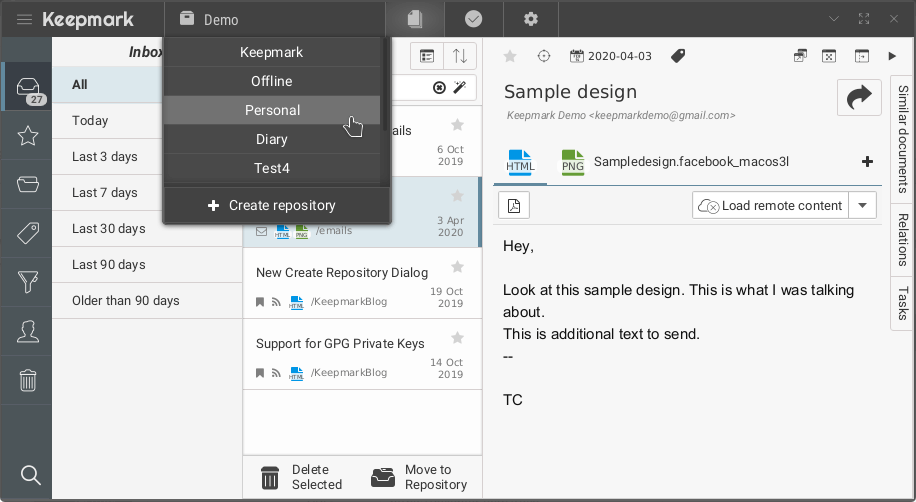 ... and when you notice that something is in wrong repository you can easly move it to the right one.