Email integration

Emails are documents too. Email is still one of most common way of communication. We recaive every day many emails, and some of them are more immportant for us then other. Keepmark allows you to download important emails directly to your local repository.

Although Keepmark is not an email client (not yet), it give you posibility to watch selected folder (or tag in Gmail) and download all emails inside it as your local documents. You can configure this feature in repository settings (now is supported standard IMAP(s) synchronization and also Gmail authorization).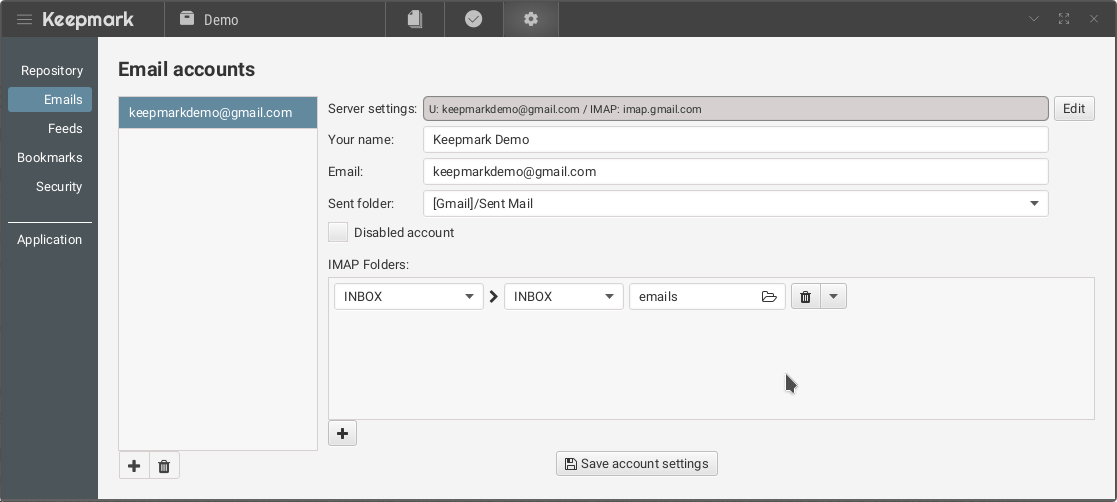 E-mails (with attachments) in selected IMAP folder (or Gmail tag) are saved into selected directory inside repository.