Favorites pages from web browser

Keepmark can store bookmarks for important websites. You can add bookmark, by pasting URL to Keepmark, or enable integration with web browser. With active integration Keepmark will save all your current browser bookmarks inside selected repository, and it will watch your browser for all new bookmarks.

Keepmark can integrate with browsers:

Chrome/Chromium
Firefox
Opera
Vivaldi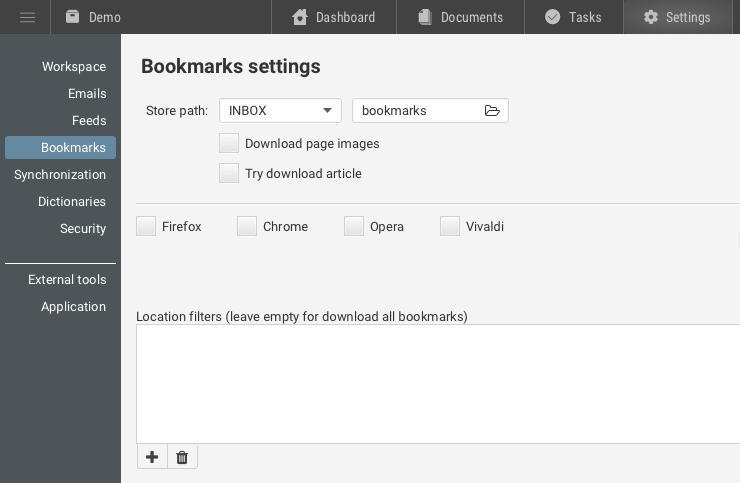 Keepmark has also buildin web browser - to show you preview of any webside inside the application. You can also save viewed website as HTML file, or export it in PDF format (if article is interesting).