Inbox for new documents
Each repository has own Inbox to store new files. It's a place where you can see what's new appeared in your repository. Generally it's like with your email inbox - you should keep it clean - at the end of a day you should decide if this stuff in the inbox is something you want to keep, or remove it.

Documents in inbox are sorted by modify date - newest are on the top. You can also change view type to group them by the date.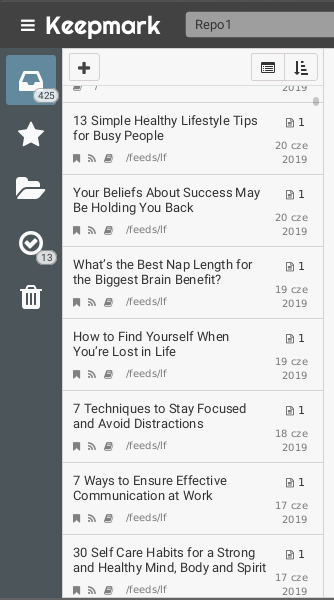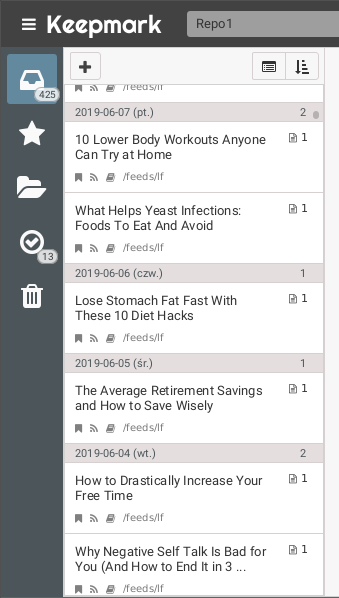 Define more inboxes for repository

You can define more locations as inboxes for repository. Dou you often use your Desktop or Download directory as place for new files? Add them as other inboxes paths, to see files inside them as new files in your repository.