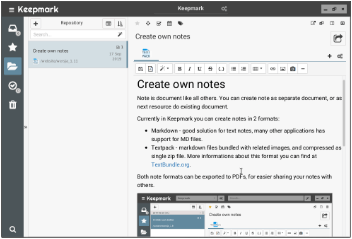 Create own notes
You can create note as separate document, or as next resource do existing document.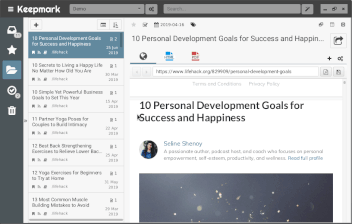 Document is not only a single file
In Keepmark your document can have many files - Invoice in DOC and PDF format? In Keepmark you can see them as single document.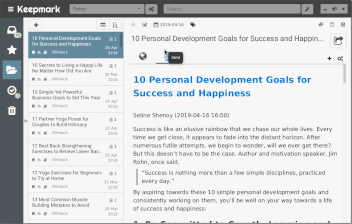 Effective search engine
Keepmark allows you to effectively search for documents stored in the repository. It lets you find documents based on their metadata or content.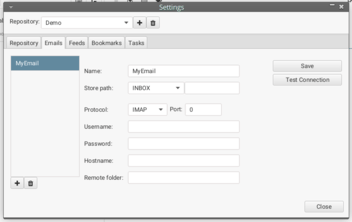 Email integration
Although Keepmark is not an email client, it give you posibility to watch selected folder (or tag) and download all emails inside it as your local documents.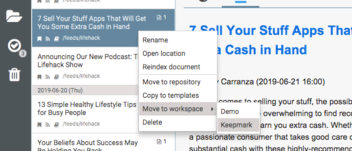 Organize documents in workspaces
In Keepmark you can split your documents to as many workspaces as you like.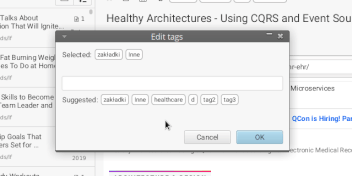 Organize with filters, tags and folders
Keepmark allows you to organize your repository using 3 separate fetures - filters, tags and folders.
Star important documents
This let you find immediately the most important or mostly used documents in repository.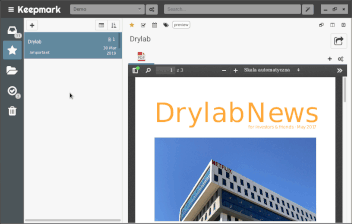 Synchronize your repositories easily
You can easyly synchronize your repositories between devices using 3rd party providers, like Dropbox, or GDrive.